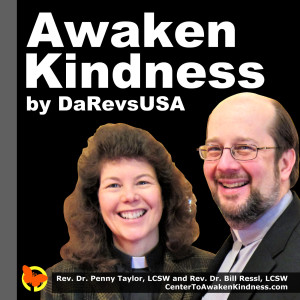 Tuesday Feb 01, 2022
Be Transformed (with Penny)
Frozen in fear? Give them a mission? Transformation? What? Today Penny reflects on the angel, the woman, and the tomb. What did the angel tell the women who went to visit Jesus at the tomb? Will they remain frozen in fear? Will awareness, freedom and courage take hold? Listen and see how God provides in the most unusual ways. Be transformed. We'll read from Mark 16:1-8, share some reflections, pray, and sing a song ~ Crown Him With Many Crowns. Simple, fun, yet profound. Begin to see the sacramental reality of life. Come join the journey!
Discover commercial free listening, subscribe on AwakenKindness.com
For all the mindful contemplative possibilities, visit CenterToAwakenKindness.com
Please note:
At times, scripture contains adult themes that may not be suitable for children, therefore parental discretion is advised.