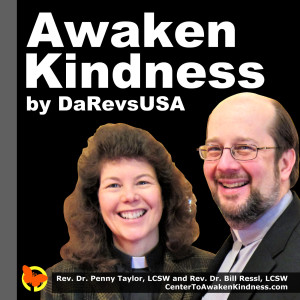 Saturday Feb 05, 2022
Sharing The Gifts (with Penny)
Penny highlights the mystery of doing extraordinary things, growing in faith, and believing in miracles. Fear can stop us from sharing or it can compel us to do extraordinary things, to grow in faith, and believe. Don't let fear win. Penny reflects on John 6:1-21 and the extraordinary things that can occur especially when fear is overcome. We'll read a scripture story, share some reflections, pray, and sing a song ~ Love Divine, All Loves Excelling. Simple, fun, yet profound. Begin to see the sacramental reality of life. Come join the journey!
Discover commercial free listening, subscribe on AwakenKindness.com
For all the mindful contemplative possibilities, visit CenterToAwakenKindness.com
Please note:
At times, scripture contains adult themes that may not be suitable for children, therefore parental discretion is advised.